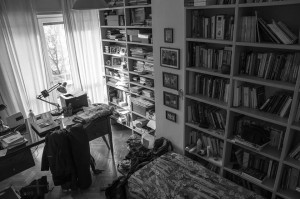 Need a place to stay while travelling or on the road? This could be the answer for you!
Couchsurfing is the largest worldwide travel community and facilitates travel between individuals who are looking for a place to stay (essentially a couch to sleep on) without paying for accommodation.
Once you have set up a free account online you can host guests or be hosted. It's a very simple process where you simply search for a host where you want to stay, write to them and if they agree to host you all that's left to do is work out the details between you. It's best to fill out your profile as extensively as possible, including your hobbies, likes, dislikes or any interesting facts about yourself because this is what your host will judge you on. It also helps to add friends on couchsurfing so that any prospective hosts can see that you have other friends who can vouch for you as a guest.
The idea is that the guest doesn't have to pay to stay with the host, but it may seem appropriate or polite to bring a gift or offer to pay for any food or meals while staying. While the idea of letting strangers stay at your house, or staying at an unknown person's house, may not appeal to everyone, it can be a very rewarding experience. It's a great way of meeting people from all over the world that share the similar desire to travel and discover new things.
Couchsurfing has also turned into much more than just finding a place to sleep each night, it's now a huge social networking community and is a great way of meeting people where you are living. The couchsurfing community is very active in Milan as events are organised through the site each week and attract a huge range of people. For example, every Tuesday in Milan there is an English speaking aperitivo organised by couchsurfers, while during the summer couchsurfers tend to gather at Colonne di San Lorenzo each Friday.
Similarly, there is site called Warm Showers which is effectively the same concept but with hot showers! It is predominantly used by the cycling community as a way of finding a shower and place to crash each night. It can be used by anyone, but you may have more difficulty finding a host if you aren't a cycler. In this case, as a host you can offer as little or as much as you want, ranging from one shower to providing a place to stay.As a traveller this is a handy way of ensuring you stay (relatively) clean while on the road and you can experience a nice shower every now and again. The joys of which can not be easily matched!