Servizio Volontario Europeo (SVE)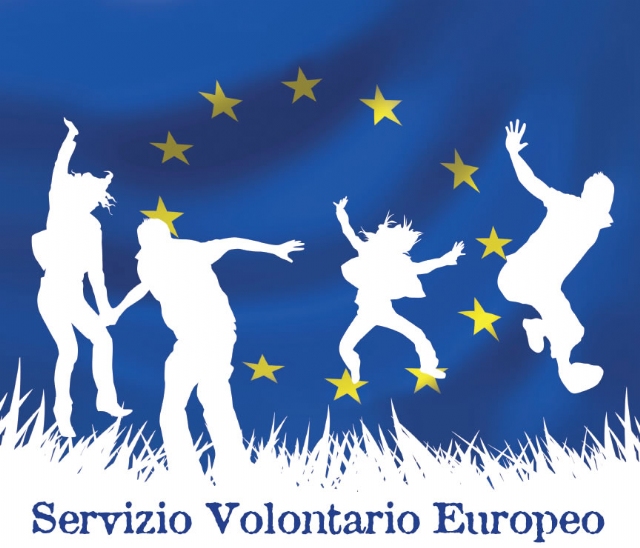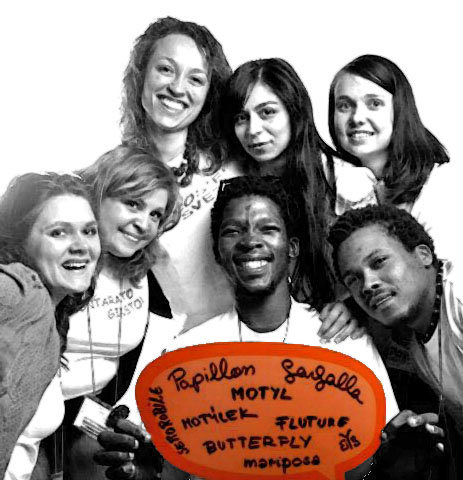 Il Servizio Volontario Europeo (SVE) è un'attività finanziata dal Programma Erasmus + della Commissione Europea che permette ai giovani dai 18 ai 30 anni di effettuare un periodo di volontariato dai 2 ai 12 mesi (con alcune eccezioni) in un paese europeo, per acquisire competenze all'interno di un'organizzazione no-profit, apprendere la lingua del paese  di destinazione, imparare a lavorare in gruppo in contesti culturali differenti.
Se vuoi fare il Servizio di Volontariato Europeo all'estero Casa per la Pace può essere la tua organizzazione di invio. Noi ti diciamo quali sono i primi passi da seguire e facciamo da mediatori con l'associazione di accoglienza.
Per avere più informazione o fare un colloquio: 
evs(@)casaperlapacemilano.it
Il programma SVE è praticamente gratuito per i partecipanti, poiché il finanziamento comprende:
il rimborso del 100% delle spese di viaggio,

il vitto e l'alloggio per tutto il periodo di permanenza all'estero,

la copertura assicurativa,

la formazione linguistica nel paese di destinazione,

il tutoraggio e l'assistenza dell'organizzazione di accoglienza (coordinatore + mentor).
Per quanto riguarda i tempi, esistono 3 scadenze fisse entro le quali bisogna presentare le richieste di finanziamento per i progetti:
1°febbraio, con partenza tra il 1°maggio e il 31 ottobre,

1°maggio, con partenza tra il 1° agosto e il 31 gennaio,

1°ottobre, con partenza tra il 1°gennaio e il 30 giugno.
Queste sono le date entro le quali si deve avere già un'organizzazione che ti ha selezionato, per cui devi aver già sbrigato tutti i passaggi di
preparazione materiali (CV e lettera di motivazione),

ricerca progetti sul database SVE,

candidatura via e-mail,

ed essere stato selezionato.
Trovi i progetti possibili sul database ufficiale online
Indicativamente sono necessarie tra le 2 settimane ed i 4 mesi per questi preparativi, a seconda del tempo a disposizione e dei progetti contattati. Dalla data in cui viene presentata la richiesta di finanziamento per i progetti passano 8 -10 settimane prima dell'esito dell'approvamento o meno del contributo, e 12 prima della partenza.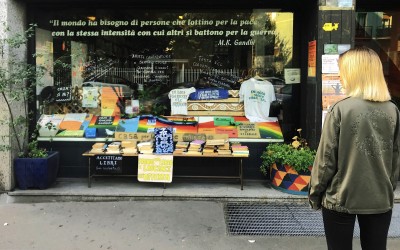 What brought me to the point where I am now, living in a vast cosmopolitan city of Italy, dates back probably to 2016. By that time I had already explored some parts of the world with my travels, including Italy, tasted life in the United States of America and England, and here I was back again to one of the three small Baltic states, my home country Lithuania, wondering what'll be the next challenge I will face. I wanted it. But it didn't come fast and it was truly uneasy to adjust again to a much slower pace of life back there where I grew up, within the population of the whole country a few times smaller than of those cities I've lived. I think when you start traveling, detect what it feels like to get comfortable being out of comfort zone, there's just no way back to where you were before it all began. But, even though slowly, the right time came: I searched and discovered a couple nongovernmental organizations in Vilnius (Lithuanian capital), in which I took part first as a volunteer and later as an employee. It seemed then that a door to an entirely new unfamiliar world to me has been opened with a bunch of philanthropic people behind it with their mindsets so humble yet unrestricted that it felt as if some new dimension was added to my reality. What was the most important and impressive that those people were concerned not only about their own society and its' problems, but also the world's, especially the youth, our future, by writing and managing large projects based on non-formal education methods, collaborating with other countries, getting involved into synergies, creating the type of space of learning where no one was an outsider and had an access to it if only carried the slightest personal interest and motivation. With my work there I saw first-hand how young people truly broaden their horizons, boost self-esteem and employability, create friendships that stretch beyond the national borders and last throughout the years (I am my own example, first and foremost). It's the type of maturity that really never fades from newly shaped or strengthened personalities – our memory, consciousness, heart. leggi tutto…
Being a volunteer in the Italian School for foreigners is simply to giveto others without expecting to receive,but in the end everybody still gets something. In the language school of Casa per la Pace we take care of children of the students while they are having lessons.
 

You need to truly open up here to receive the love of these children that come every week, to win their big smiles and laughs and little hearts. All of them are so different!  As they arein this young age(sometimes even of a few months old!) and still likes sleeping almost all day long, they are quite chaotic « and continuasly compete for toys. Of course there is always that someone special who touches us more than the rest and I call thislittle one, the beautiful Peruvianboy, "my little prince". He seems to come straight out from a Disney film "Pokahontas".

 
Since the beginning that I joined this project, there was always the longing for a return home to Portugal, but it was these children and the good eventual taste of independence of living far from my parents, the sense of belonging to the local comunity, what made me feel so much better with some time. With every month that has passed the desire to return to my roots was growing. Now I believe that since September, that my EVS journey started, until today,a lot has changed in terms of the perspective and how I function at work living in a big foreign city. I like the work i do and as new people joined our team there is more timeto develop new activities and personal ideas. Sometimes there is an impression that volunteers are a bit invisible, but I try to understand it is not easy to coordinate many of us at the same time. Having a voice here is important and respected though, so we have the complete freedom to proceed with our tasks, both inside and outside the four walls of the organization. Being able to listen, to be heard, to express own opinion and needs, regardless of the spoken language, is something that I value very much. We are all very different here, there is no hierarchy, each one goes his or her own special way and at the same time we are all the same!
I must admit that in the beginning I was a bit afraid of the main EVS coordinator of Casa per la Pace, whom I will call the Big Boss, but after knowing her more with every day I learn she is a great person, deeply affectionate, innovative and environmentally friendly to the maximum. So here i got rid of the prejudices of a person,which is the basic principle Casa per la Pace is teaching people,teaching us. We all have our bad days and our good days, of laughs and some sort of sadness, but the difference here is that no matter how you feel there will always be someone to sharea hug and sometimes it can even be a massive one,when everybody in the office sneaks behind your back and squeezes you tight, it seems, with all the love they have in this world.
We are improving in our organizational skills so we always plan our time in order to save on travel costs. Apart from Milan, I already visited Naples, Bergamo, Como, Lecco. More tocome! These past 5 months of work here were spectacular: meeting new people of all ages and ethnicities, experimenting every day in various things,managed to create a new language which i call ITANHOLO! Me and my flatmates,as well as colleagues of the same project in the same organization, we all come from 3 different countries, so you can only imagine the mixture of languages in the house! We get along really well and often like to share our experiences in each other`s company with a glass of wine. Some of us prefer sun, some snow (usually the opposite of what our countries have!)some tea to coffee, there's everything in our placefrom minimalism to disorganization,sometimes we go together for anaperitivo and sometimes we battl for the space in the kitchen to cook.                    I experience different emotions,improve my skills and learn new things in a way a typical tourist could not buy for any money! 
I hope the rest of the time spent here will be no less wonderful. I already feel a part of a new family, with whom every day is interesting and a bit unpredictable. Also Milan does not seem so expensive as when I arrived here, because I spent some time searching and discovering the sites of a more reasonable prices.  I chose a one-year-project and I do not regret it, the time is flying! Eventually I will leave with a luggage full of experiences.
Being a part of this organization here means receiving so much more than you can expect from first glance! I hope nothing will change this strong opinion that I hold now and after we wake up from this dream we will still continue to maintain a contact with these spectacular Homo Sapiens Sapiens creatures of Casa per la Pace (being the most sincere I can from antrophologist´s point of view!). 😉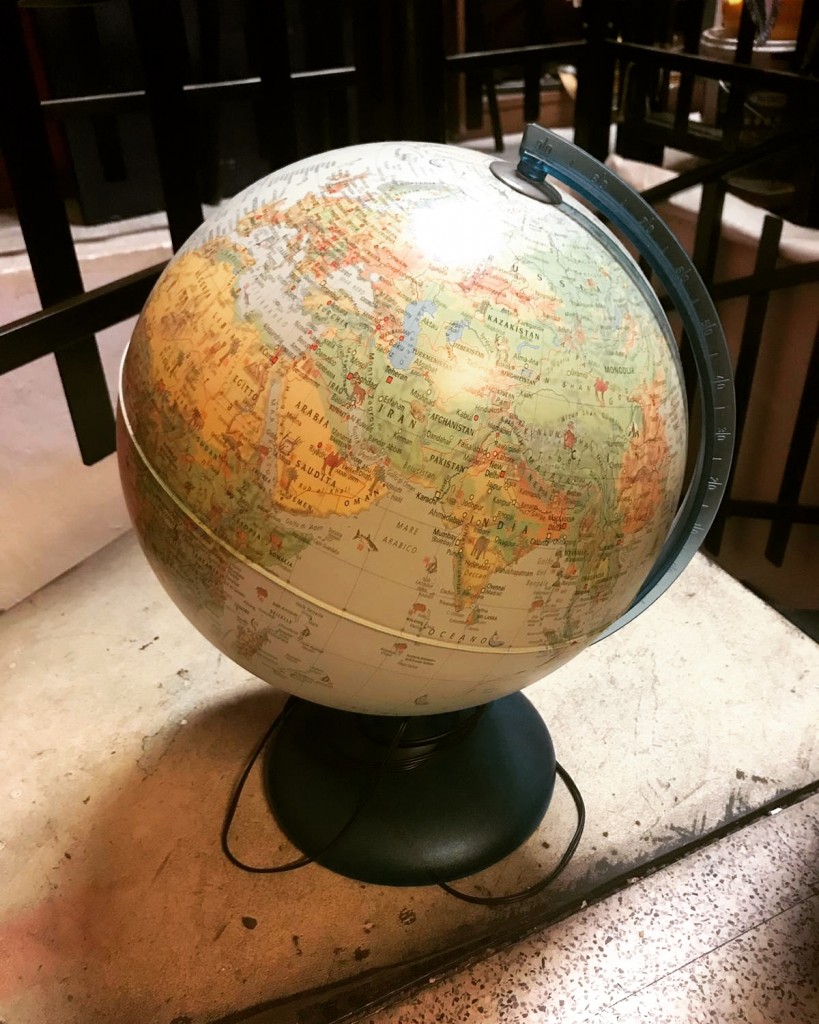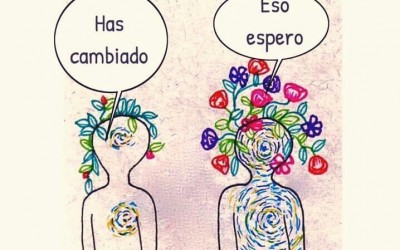 Da tre mesi sono arrivata a Milano per cominciare la mia esperienza di volontariato europeo a Casa per la Pace. La verità è che questi tre mesi sono passati molto velocemente ma sento di non essere più la ragazza spaventata che è arrivata in epoca di sole e attività all'aria aperta.