Hello to everyone! My name is Yura Staryk and here is my first article on this blog where I'd like to tell you more about my EVS experience since September 2015 until June 2016. But before we go, let me tell you more about myself. Ready to go?
Let's say "Introducing myself"
As I have written already, my name is Yura Staryk and I came from Ukraine. I'm a coach, marketer, programmer, traveler and autobiographical book writer. Personal productivity, travels, marketing & sales, psychology – here are activities I do, I enjoy, I like. Besides these I like extreme sports like le parkour (originally from France), fire show, climbing, cycling and slacklining. You can read more here.
Perhaps now you are thinking and interesting, why I have decided to do an EVS. And the answer is – new language, travels and completely new different experience working with Italian association. I wanna say, that European Voluntary Service (EVS) isn't only voluntary service or located work in a new country. Also (if you're well self-organizer) you can do really many different things and develop yourself in general.
I'm going to write briefly list of 10 things I enjoy the most during the time I'm in Italy on my project
Indeed, I can make this list 10 times longer. But in that case perhaps I should start write a travelog or something similar to it. By writing this article I want to show you what you can get and what you can have after one simple decision – go to another country for 1 year as an EVS volunteer (or perhaps not as an EVS volunteer).
#1 New language. I've learned Italian for 6-7 months
Such a great feeling to know you can learn new language without a big effort, just being in the Italian environment. Since the beginning of the project I haven't almost known any word in Italian. But after 8 months I can communicate, talk to people in different (maybe not so deep) topics and feel myself much more better then in the beginning. Okay, in September me and my roommates (and also people in an association) were speaking English. But a few weeks later almost every time all began speak Italian. At the beginning I thought that communication isn't so important, but in a few weeks, which I have spent without normal conversation, trying to learn Italian I understood that it's not so easy to keep in touch with people when you don't know their language.
But good thing is that after a few months I have begun understand people just because language has a lot of similar to English and a bit to Ukrainian (especially grammar) and words. Time by time I was going deeper and deeper. Just remember like now, when after one of my trip around the Europe I came back to Milan and figured out that somehow I speak Italian. "Great" – I've thought. After that – every day more and more Italian and finally – I can do it 🙂
I've tried to find at least one picture with me learning Italian from the book. But they aren't exist 😀 So, I show you photo from one of the greatest dinner in Biella with my friends from Ukraine and Turkey, after which I began to speak Italian more.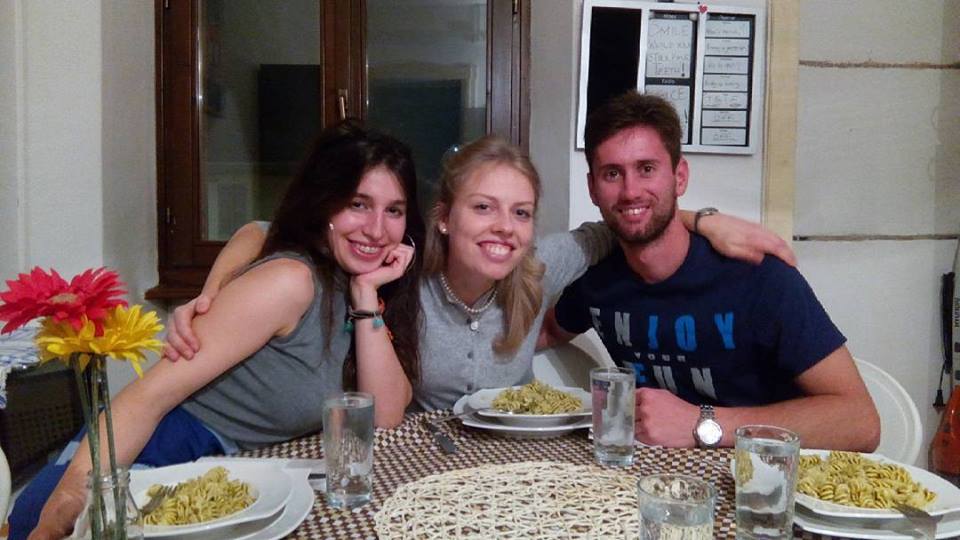 #2 Visited 11 countries including Italy, Vatican and Canary Islands
See 11 new countries just in 8 months – it worth to do it, isn't it?
Motto of my life is "You See More". First of all for me it means to be open-minded and discover two worlds: World which surrounds you and World which is inside ourselves. Since 2008 I began to travel (first years in Ukraine). And year by year I become like a snow ball – making my speed higher and higher. EVS-year is a big part of time to use it as an opportunity for travels as well. Because (depends on organization) you have enough free time. But it is up to you how to spend it. If you are interested in travels like me, you can be suchlike me and visit even more places or countries 😉
This list includes the following countries: Poland, Italy, Vatican, Belgium, Spain (Canary Islands), France, Denmark, Germany, Hungary, Switzerland, Netherlands. Awesome, isn't it?

The most interesting place during the one year of EVS project is Canary Islands
. I went there in December 2015, before going to the Christmas Holidays. Such an incredible nature, weather, people and life style which I haven't seen anywhere before. Really, if you have time and opportunities – go there! It worth to discover it!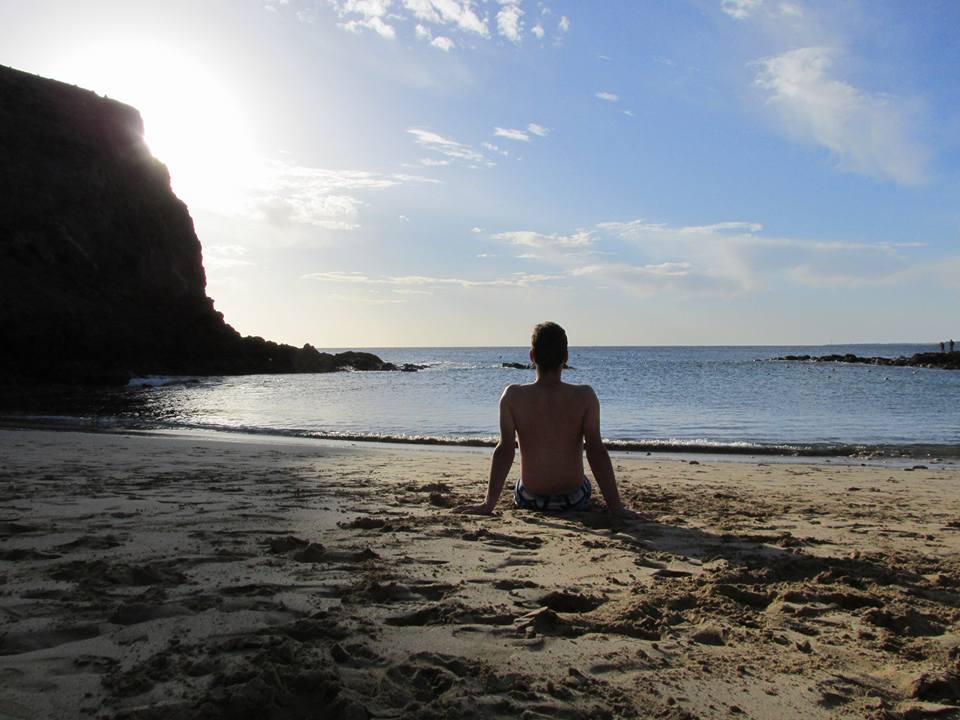 #3 Met about 150+ new people
Do you like to meet new people? Do you like to expand your environment and social connections? If yes – you can start to find new friends really fast. And especially it exist when you stay for a longer time in a new country. No borders within this hobby.
Thanks to the worldwide social networks like Facebook and Couchsurfing and local communities which are based in cities where you are, you can easily find new friends, look for people with common values, interests and hobbies. That's what I was doing during first months in Milan. At first it wasn't so easy to get in touch with people just because of language barrier. That's not true that in Northern Italy people don't speak English. But true is that in Italy people don't really want to speak English. Only in several places like couchsurfing meetings you can find English speaking community. But all other events, parties etc. aren't in English.
People say:"If you want to be integrated in society, you have to speak their language". And that's completely true! Believe me.
But in the same time this is a good thing. Because it gives you more motivation to learn language faster and get in touch with people 🙂

#4 Spent on the road over 29 000 km (over 19 000 on air and over 10 000 by buses & cars)
Perhaps this part is one of the most interesting. Numbers above are just to show you, that everything is possible, no metter what others says! If you feel like discover all the new things, nothing will stop you!
This amount of kilometers I've counted is based on travels I did since September 2015 until end of May 2016.
For me it really matters to spent my time in a useful way. Usually I read a book, write a diary or have some interesting activities like memo techniques etc. By understanding how many time you have during the trip, you can do much more things or just make right decisions about spending time in the airports or inside a bus/train/plane mush more effectively.
What about you? Tell me in the comments below how do you spend your time during the travels!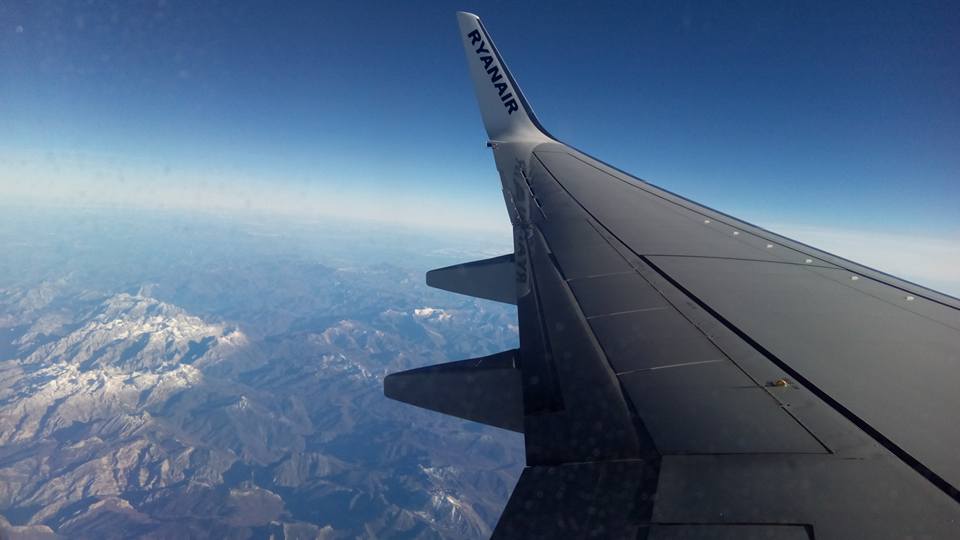 #5 Climbed on the wonderful Etna and Vesuvius volcanoes
Yeah, during first 2 months I discovered two amazing places in Italy – volcano Etna and volcano Vesuvius.
That's my first experience of hiking the volcano and beginning from Etna, which is located in Sicily, I was so carried away by this idea, that later just in one week I discovered another volcano Vesuvius, located nearby Naples.
In general I'm a person, which likes hiking and self-organized travels. Why it's so important for me? Because whenever you organize yourself, you can easily fill it in a way you want. Any touristic company won't propose you such kind of adventures as you get in a self-organized travel!
One of the funniest fact, which is connected to Etna volcano – since September 2015 and until July 2016 I haven't seen snow nowhere in Italy, apart Sicily. Yes, in the warmest part in Italy I have found a snow on the top of Etna. Amazing!
Another great thing which is connected to Vesuvius is a fact that while I was going on a top of Vesuvius by hitchhiking (just because I didn't want to spend 30 minutes in a bus) I have met such an amazing Australian couple. They picked me up on the road and brought on a top of volcano. But that's not the end.
After a while they have proposed me to go together to Pompeii. Considering the fact I've met one girl Alissa from Belgium (but originally she is from Vietnam) and she was alone on the top of Vesuvius, I invited her and finally 4 of us went together to Pompeii. I wouldn't say Pompeii is something incredible, but it worth to see it; it worth to feel an atmosphere of probably one of the oldest town in the World.


If  you are an interested in my activities, skills, lifestyle, have any questions or just want to be in touch – find me in Social Media. It's easy, using my name Yura Staryk or @YuraStaryk (Facebook, Twitter, Instagram etc.) I have hundreds of friends from all around the World and is still open for new friends and awesome adventures.
Reed the continuing of this story here and feel free to get in touch with me on social media (@YuraStaryk)